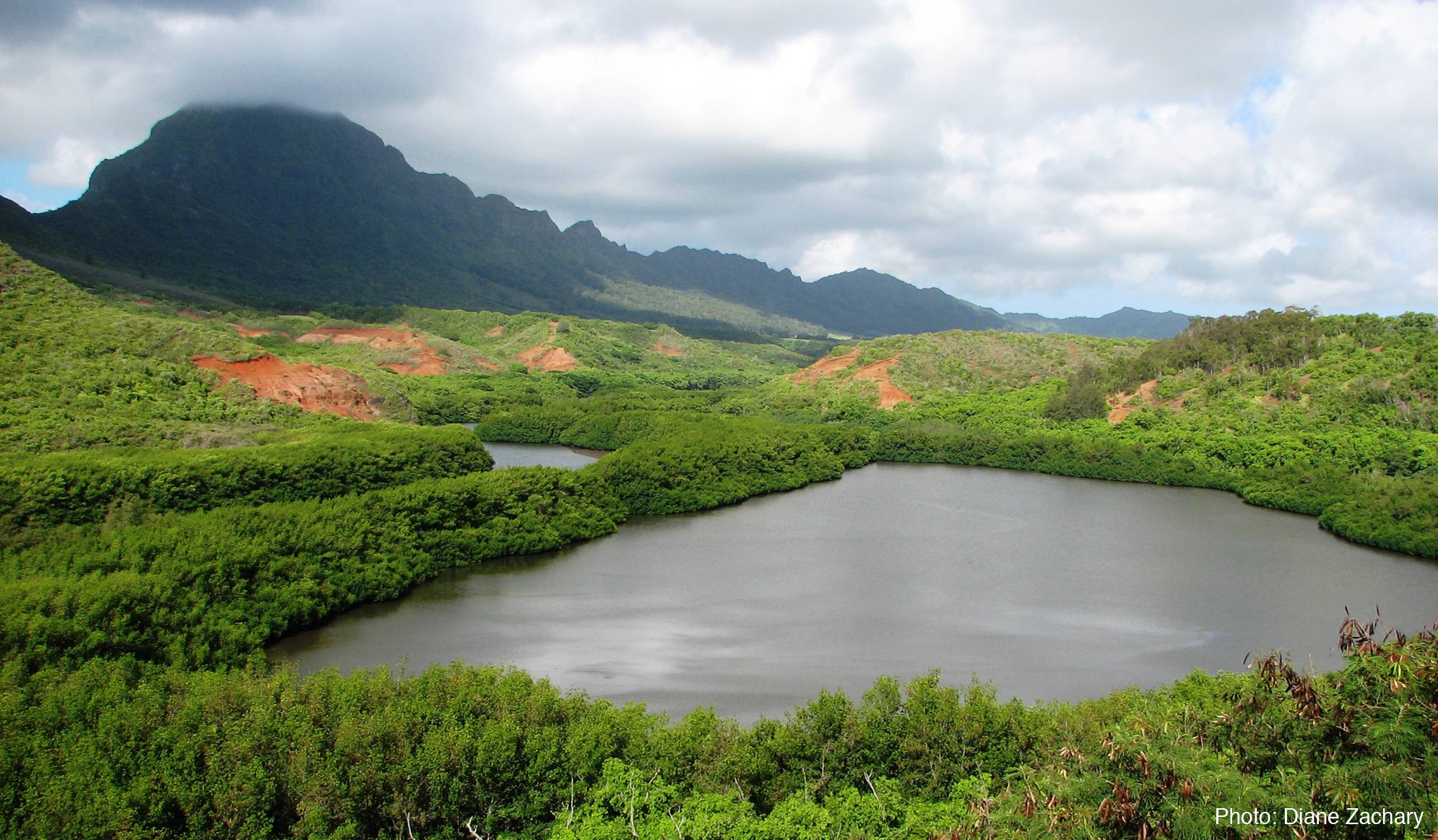 Goal
To promote sensitivity training and values education that promote the preservation of remaining cultural and natural resources
The Garden Island Resource Conservation & Development, Inc. supports this goal in a variety of ways including:
• increasing conservation of natural resources by integrating traditional Hawaiian values into society through education and communication. For example:
Through Ho`oulu Ke Ola O Na Pua, Hawaiian Studies kupuna teach weekly lessons that emphasize Hawaiian values and culture to all Kaua`i public and private elementary school students.
Basketweavers Project. The 2004 Conference Summary has been completed. Hawaiian weavers will join Native American weavers at the Smithsonian Folklife Festival in Washington DC in July 2006. An exhibit of native Hawaiian weaving plants will be featured along with Hawaiian weavers.
The Kaua`i Native Plant Society has a good friend in Patricia Rouen. Read about her Backyard Wildlife Habitat certified by the National Wildlife Federation in our Kaua`i Island Monthly. The Kaua`i Native Plant Society continues to malama the native plants along the Nounou trail.
Kapa Project. Ho`ike, the local public access cable TV channel aired a presentation to the Kaua'i Historical Society. Workshops continue in local schools.
Kane-o-Ola-Uma Heiau Restoration efforts continue.
• supporting culturally based economic development, thereby enhancing the standard of living in local communities. For example:
Kupuna are in great demand to demonstrate Hawaiian arts & crafts, and to speak about Hawaiian culture outside of school to Elderhostel groups, at local cultural festivals such as Eo E Emalani in Koke`e, the annual Hyatt Festival of Hawaiian Arts, the National Tropical Botanical Garden and other organizations.
• enhancing the natural and cultural environment through stewardship
Kupuna actively lead stewardship projects at Nu`alolo Kai on Napali Coast with Napali Coast `Ohana; the Wailua heiau complex with Na Kahu Hikinaakala; and, the Shearwater Project with Island School.